The Hold and Win feature is one of the most popular in slot gaming today. Are you wondering what Hold and Win is, or just want to know what the best games are? We've got you covered.
In our review below, we'll explain the mechanic in detail and list out all the top Hold and Win slots. Keep reading to learn more.
The Best Hold and Win Slots
There are quite a few Hold and Win slots available at online casinos in the US. To help you choose where to start, we've listed out the most popular 10 slots below, along with a description of each.
1. Apollo Pays – 96.56% RTP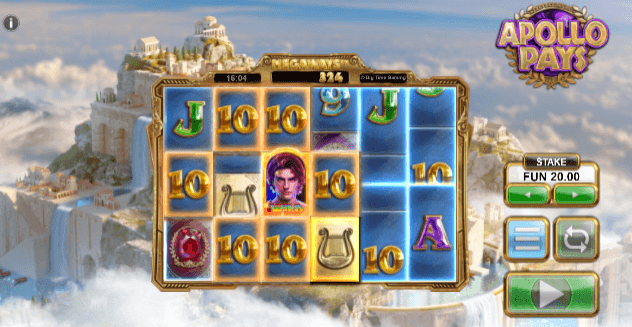 | | | | |
| --- | --- | --- | --- |
| RTP | 96.56% | Min Bet | $0.20 |
| Max payout | 116,030x | Max Bet | $20 |
Apollo Pays is one of the latest hits from developer Big Time Gaming. Do you enjoy Greek Mythology and detailed visuals? If so, this one is certainly worth a look.
BTG decided to combine the Hold and Win mechanic together with Megaways for something truly thrilling. Triggering Hold and Win in Apollo Pays is really simple and only requires you to get a winning spin.
2. Money Train – 96.2% RTP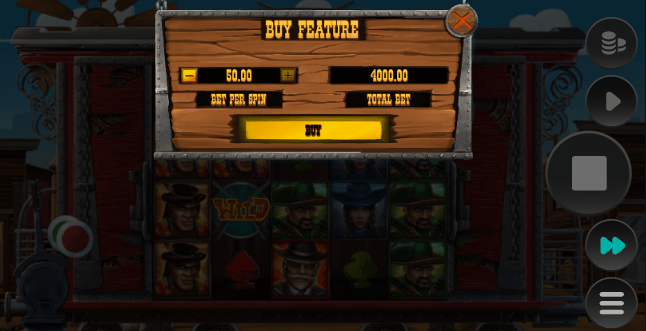 | | | | |
| --- | --- | --- | --- |
| RTP | 96.2% | Min Bet | $0.10 |
| Max payout | 20,000x | Max Bet | $50 |
Many will say Money Train is where the Hold and Win mechanic began. Relax Gaming outdid themselves with this wild west-themed slot, which also led to several popular sequels.
If you land three bonus symbols (a safe), then you'll activate the money card bonus round with Hold and Win.
3. Thunderstruck Wild Lightning – 96.1% RTP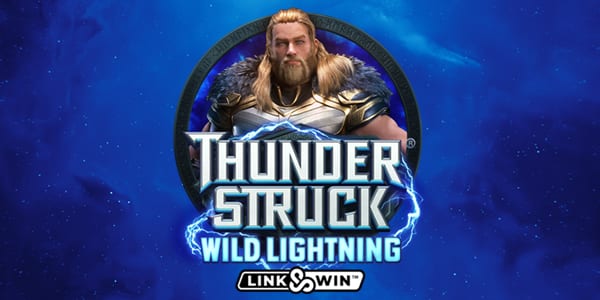 | | | | |
| --- | --- | --- | --- |
| RTP | 96.1% | Min Bet | $0.20 |
| Max payout | 15,000x | Max Bet | $16 |
Thunderstruck Wild Lightning from Slingshot Studios is based on Norse mythology. One of the key features here is four different-sized jackpots that are up for grabs.
To activate the Link and Win bonus game, you'll have to get six Thunderball scatters to appear on the reels together.
4. Game of Thrones Power Stacks – 96.2% RTP
| | | | |
| --- | --- | --- | --- |
| RTP | 96.2% | Min Bet | $0.20 |
| Max payout | 25,000x | Max Bet | $20 |
If you've watched Game of Thrones, then you'll likely be familiar with what you see in this Slingshot Studios slot. Even if you're not a fan of the show, there's still plenty to enjoy, like four different jackpots that can be won.
If you get six gold coin symbols, you'll find yourself heading for the bonus game.
5. Money Cart 2 – 98% RTP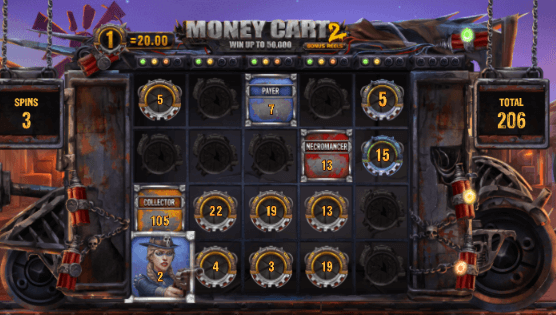 | | | | |
| --- | --- | --- | --- |
| RTP | 98% | Min Bet | $0.10 |
| Max payout | 5,000x | Max Bet | $200 |
This slot from Relax Gaming is also from the Money Train series. Here, we find ourselves with an edgier and darker look. Money Cart 2 offers an exceptionally high RTP, which makes it worth playing.
Like other games in the series, you'll require three scatter symbols to trigger the bonus Hold and Win mechanic.
6. Buffalo Power – 95.04% RTP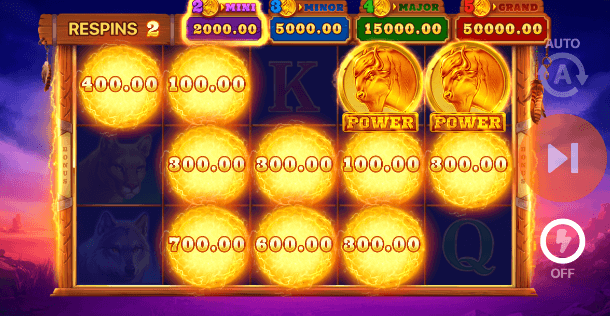 | | | | |
| --- | --- | --- | --- |
| RTP | 95.04% | Min Bet | $0.20 |
| Max payout | 1187x | Max Bet | $100 |
Buffalo Power comes from developer Playson. The game is set in the American desert and mainly features symbols like buffalo, cougars, eagles, and bears. A mega, major, minor, and mini jackpot are all available to be won.
Also, if at least six sun symbols appear, you'll be going to the bonus game.
7. Vikings Fortune – 95.20% RTP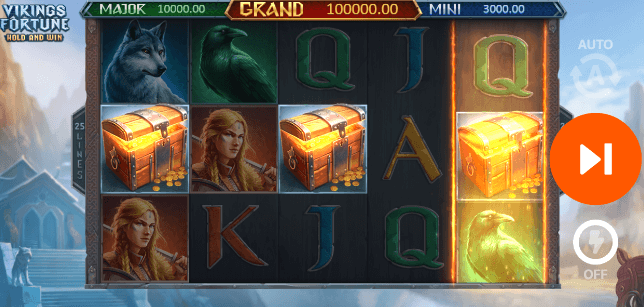 | | | | |
| --- | --- | --- | --- |
| RTP | 95.20% | Min Bet | $0.25 |
| Max payout | 1,000x | Max Bet | $100 |
Vikings Fortune is another slot from Playson, featuring a snowy mountain setting. The game comes with high volatility, so players may need to show some patience. This slot also has three different jackpots you can win.
Finally, five gold coin symbols are needed to get into the Hold and Win bonus game.
8. Sunny Fruits – 95.05% RTP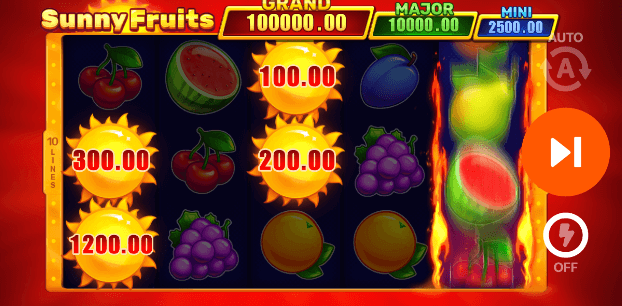 | | | | |
| --- | --- | --- | --- |
| RTP | 95.05% | Min Bet | $0.10 |
| Max payout | 1193 | Max Bet | $100 |
Sunny Fruits is a fairly basic slot, taking on a classic theme with fruit symbols. Despite the simple appearance, Playson has still packed plenty of excitement like jackpots and other bonuses.
Triggering the Hold and Win mechanic will require five bonus symbols which are the sun.
9. Gold Digger – 96% RTP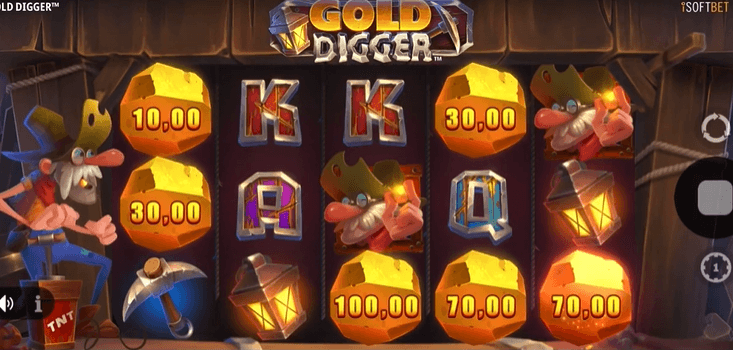 | | | | |
| --- | --- | --- | --- |
| RTP | 96% | Min Bet | $0.20 |
| Max payout | 8,320x | Max Bet | $20 |
Gold Digger comes from developer iSoftBet and follows a cartoonish old man underground in the gold mines as he digs for treasure. From time to time, you'll see him throw dynamite at the screen, which can cause wilds to appear.
To trigger the Gold Digger bonus game, you'll need to get five gold nugget symbols.
10. Outback Gold – 96% RTP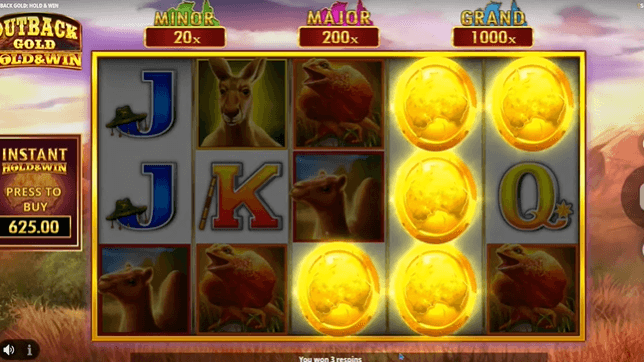 | | | | |
| --- | --- | --- | --- |
| RTP | 96% | Min Bet | $0.25 |
| Max payout | 5,000x | Max Bet | $25 |
Outback Gold is another exciting game from iSoftbet. One of the more positive features is the excellent visuals shown here. This game also features three jackpots you can win, in addition to other bonuses.
Experiencing the Hold and Win mechanic in Outback Gold will require five gold coin symbols.
What is a Hold and Win Slot?
Hold and win slots typically contain a bonus game that features the Hold and Win mechanic. With this, you can get many respins as each bonus symbol that appears resets your spins counter.
How does the Hold and Win feature work?
When the feature starts out, you initially have three free spins. Then, every time a bonus symbol appears onscreen, it sticks to the reels, and your spin counter resets to three again. Unfortunately, this means with each special symbol that lands, the number of spaces new symbols can fill decreases.
Usually, these symbols also have some cash value, and this is all added to your balance when the round is over.
Why Should You Try Out Hold and Win Slots?
First, Hold and Win slots offer new, exciting gameplay that's different from other games. Secondly, these slots can offer more significant wins in the short term due to the possibility of creating many free spins.
If we look at it long-term, though, the RTP (return to player) is roughly the same as general slots and not necessarily higher. While the bonus game can offer some big wins, you may have to endure some losses in the base game to get there.
The Best Hold and Win Slots Providers
Let's go over a few of the developers of Hold and Win slots in more detail. Below are five of the top studios producing these games.
1. Big Time Gaming
Big Time Gaming certainly hit it big when it released the Megaways mechanic. This proved to be a highly popular slot feature and still is. Be sure to try Apollo Pays, which combines Hold and Win with BTG's Megaways.
2. Relax Gaming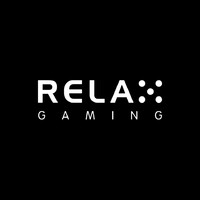 Relax Gaming might be one of the most notable developers for this mechanic. It all started with Money Train, which then led to several follow-ups and helped popularize the Hold and Win feature. Don't forget to also have a look at Money Train 2 plus Money Cart 2.
3. Pragmatic Play
Pragmatic Play is a well-established studio known for producing all kinds of quality slots. It's easily one of the giants in the industry. Dragon Hot Hold & Spin and Wolf Gold are two of their better Hold and Win slots.
4. Stormcraft Studios
Stormcraft Studios is part of the Microgaming group. Some of their notable slots are Thunderstruck Wild Lightning and Jurassic Park Gold.
5. Slingshot Studios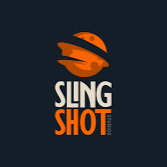 Slingshot Studios is another developer producing slots for Microgaming. Have a look at Links of Ra and Leprechaun Links for some worthwhile games.
Where to Play Hold and Win Slots?
Here are a few top casinos where you can try out Hold and Win slots.
Frequently Asked Questions
Yes, all the games run on a random number generator, though it may take some time to activate the feature.
Yes, some slots will allow you to buy a bonus round.
Yes, in the short term, it may be possible to get higher payouts if you trigger the Hold and Win bonus.
Author
Casino bonus specialist
Pride is a five-year veteran in the exciting world of US and UK casino gaming. His mantra is "Keep it simple," which he always does while giving you the low down on the latest casino gaming trends. Whether it's reporting on breaking news or getting down to the brass tacks in a detailed casino review, Pride provides clear, reliable, and unbiased information to help you make your gaming decisions.