Online poker is one of the most played casino games in the USA.
But where do you play, how do you play, and what variants are available?
Our casino experts answer these questions in our US online poker guide.
---
Online Poker Real Money Vs. Poker Online for Free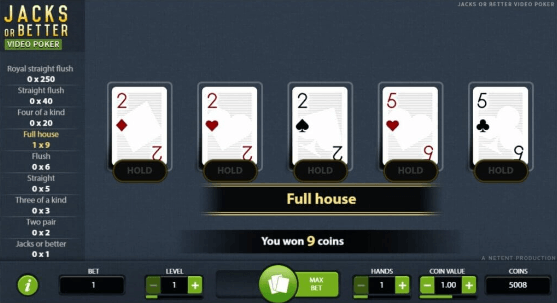 What is online poker
Before you start playing online poker, or any other casino game, it makes perfect sense first to understand what it is.
Online poker is any variant of poker played on the internet. There are many variants to this game, and we consider some of the popular ones in later sections of this guide.
You can play online poker in many ways, for free or real money, with live dealers, or virtually. Online poker can is also played as a stand-alone game or in online poker rooms.
Advantages of playing online poker with real money
Playing with real money is more exciting
You can claim online poker bonus offers when you play for real money. These freebies will extend your bankroll and even take away some of the risks of losing money
Big wins only benefit players with real money bets
There are also some downsides to real money online poker wagering.
You can lose your hard-earned money
Playing with real money can be highly stressful
Advantages of playing online poker for free
Free games allow you to test your online poker strategy without putting your money at risk
You have no stress when playing online poker for free since you have nothing on the line
Free online poker is ideal when your goal is to get more experience with the game
Are there cons to playing online poker for free? Yes, there are.
You can't win real money when you play free online poker
Free online poker does not have online poker bonuses
---
What Are the Best Casinos to Play Online Poker US?

The US online poker scene can seem very daunting. It's easy to feel overwhelmed by the many choices at your disposal.
Our casino experts highlight the best online poker sites US. These are hand-picked online poker casino sites, the top venues where you have the best chance of getting an enjoyable experience.
WSOP
Pokerstars
Golden Nugget
Caesars Casino
888 Casino
Casino sites to play online poker with friends
One of the best ways to enjoy this game is to play online poker tournaments. The US poker scene is littered with legit online poker tournament sites where you can play with your friends.
Our top picks in this category are:
To win in online poker, you'll need more than a good poker face. You'll need to know where to find the best tables at the best online casinos and also employ a good online poker tournament strategy.
---
Is Online Poker Safe?
US-regulated sites are the safest venues for legit online gaming. This is true whether you want to play live or virtual poker.
Players can take advantage of various tools to help them play safely. You are also assured that the casino will payout if you win.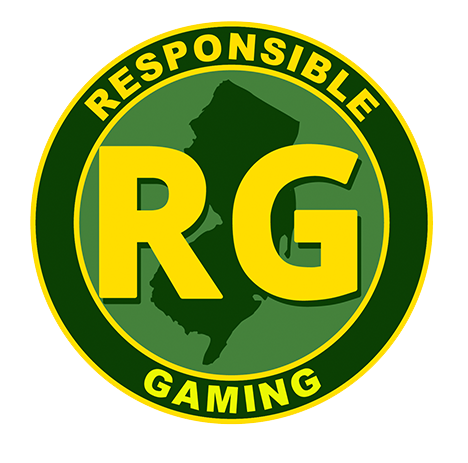 That said, you still have to practice responsible gaming when you gamble online. We have a dedicated guide on this topic to help you figure out what's available.
Is Online Poker Legal in the US?
Online poker is legal in any state that has legalized the activity and/or online casinos. Currently, those states include:
Delaware
Michigan
New Jersey
Nevada (online poker only)
Pennsylvania
West Virginia
Nevada is unique in that online poker is legal to play in the state, but online casinos have not yet been fully legalized.
At usonlinecasino.com, we promote legal online poker sites that are safe and licensed.
Are Online Poker games fair?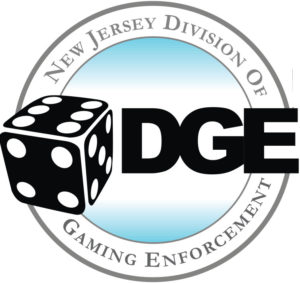 No, online poker games are not rigged. The games are all under the authorization of the state's division of gaming which monitors and regulates all online casino games and activities.
While online sites don't use cards, so they can't shuffle them, they do use a random number generator, or RNG software, to ensure that all outcomes are fair.
---
Why Play Online Poker?
The online poker game is hugely popular in the U.S., but what has poker players so excited about it? The biggest advantages for online poker are:
Convenience
Bonuses/Promos
Poker online vs. poker in land-based casinos
| | Online Poker | Poker at Land-based Casino |
| --- | --- | --- |
| Play from any location | ✔ | X |
| Bonuses | ✔ | X |
| Promotions | ✔ | X |
| Access to online poker player stats | ✔ | X |
Play from any location
Online poker players are not tied down to a central location. You can play online poker from anywhere within a regulated jurisdiction.
Bonuses
Many online casinos offer poker, and this number is growing by the day. Online casino operators dish out bonuses to lure new players and entice them to sign up.
If you know what to look out for, you can use these online poker bonus offers to your advantage.
Promotions
The deal doesn't end when new players sign up. Online operators offer regular promotions to help keep existing players engaged.
Land-based casinos could do the same, but the overheads and general costs associated with running a walk-in casino deny them the opportunity.
Access to online player poker stats
You have some player history stats when you play live online poker players.
---
Understanding all the Online Poker Types

There are many different online poker game variants, but here are some of the most common you'll find in internet casinos.
| Variant | RTP | House Edge | Odds |
| --- | --- | --- | --- |
| Texas Hold 'em | 98.10% | 2.19% | 10/1,081 |
| Omaha | 96.1% | 6.86% | 60/1,081 |
| Three Cards Poker | 94% | 3.37% | 6-4 |
Texas Hold'em is the most popular online poker game. You get 2 cards to start out with, and there will be a max of 3 community cards.
You can also play live dealer Hold'em at Golden Nugget and 888 in New Jersey. 
With Omaha, you're dealt 4 cards, and there are 5 community cards. You have to make your best hand using 2 of your cards and three of the five community cards. 
Three Cards Poker is a quick game that uses poker's order of hands. 
First, you place your ante bet. The dealer and players are each dealt 3 cards.
Next, you decide if you want to fold or place your play bet.
Order of winning hands: Straight Flush, Three-of-a-Kind, Straight, Flush, Pair, High Card.
You can play three-card poker at Borgata and BetMGM.
---
Online Virtual Poker vs. Live Poker
| | | |
| --- | --- | --- |
| Live Poker | Interaction with live dealers makes the game more fun | Availability pending schedule (Depends on the game) |
| | You can interact, chat, and check out online poker player stats | Slower games (You have no control over the game speed) |
| Virtual Poker | Fast-paced gameplay | You can't interact with the dealers |
| | More visually focused games | No player interaction |
| | Possibility of mixed formats (as Poker slots) | Some of them have old technology |
What is live poker?
Live dealer poker is for those that want the ultimate casino experience, but without the hassle of going to a land-based casino.
Best live poker games in the US
Virtual Online Poker Games
People that prefer virtual RNG poker games do so because the gameplay is faster, and generally, the wagers are less.
You can find the best virtual poker games at:
---
7 Tips to Win at Online Poker
Check out online poker tips from our casino experts.
It is important to choose the right game at the right casino for any online casino game. You want to be sure to find online casinos that give great bonuses to poker players, as well as have the best poker tables around.
WSOP and Pokerstars are great examples of online casinos that specialize in catering to poker players.
Many online casinos will allow you to practice any of their games, including poker, for free in Demo Mode. Please note that demo mode is only available for video poker and not live dealer poker.
Try demo mode at these casinos to play for free today:
Watch streamers to discover new online poker tips
Twitch is an online streaming service popular amongst gamers, and online poker players are no exception. The best twitch channels are those that are regularly active.
Here's a shortlist of Twitch online poker player streamers that you might want to check out:

There aren't many games that reward skills online, but poker is one of them. If you want to realize any meaningful level of success in this game, you must learn poker strategy.
Plan your budget before you play
If you don't have a plan, you are planning to fail. Nowhere does this ring truer than in a game of online poker.
The best poker sites have tools that can help you manage your bankroll. Use them.
You can also set limits on time spent gaming to ensure you only play when you are fully focused.
You would be surprised how many players get into a casino game with no clue how it's played. If you value your money and want the best experience possible, first learn the rules and then play.
You need to understand basics like poker hand values and win payouts.
Practice makes perfect, yes! But you also need to familiarize yourself with poker lingo.
How else will you gain enough confidence to play the game with others?
Our dictionary page is the perfect starting point if you are looking to level up your game.
Here are some standard poker terms to get you started:
| Term | Definition |
| --- | --- |
| Bluff | Poker's most renowned move is bluffing. When you bluff, you pretend to have a strong hand. No bigger hand is needed to win. Last player standing wins. Weak hands can win. |
| Check | This term is used to see what will happen in the game. Will other players raise, or will they fold? During online poker, you'll be able to select this option with a button at the table. In real life, it's usually indicated by hitting the table with your knuckles. |
| Call | If a player calls, it means matching another player's wager rather than raising the pot. |
| Raise | You're raising your bet at the online poker table. Depending on the table you're playing at, there could be different restrictions on how much you can grow. |
| Limp | A limp is when a player makes the smallest wager allowed to stay in the game. |
| Flop/Preflop | The preflop is each player's initial card deal. After all bets are placed, the flip (three House cards) is shown. Again, players must make bets. Turn occurs when the fourth House card is shown. The river is the fifth card. |
| Fold | Folding means losing your bet and hand. Folding players don't have to bet, but they can't win. Toss a card into the muck or pot or shout "fold" (uncommon). |
---
How Does Online Poker Work?
Millions of people worldwide play online Poker, and for a good reason: it's a lot of fun. It can also be very lucrative for those who put in the time and effort needed.
Do you want to learn how to play poker online? We break down the main concepts below.
The objective
Poker is pretty straightforward. The objective of the game is to win the pot (the sum of all bets made on each deal). There are a couple of ways you can do this:
Have the highest ranking hand according to the poker rules
Make a bet, and no one else calls
Poker rules
Players are dealt their two cards for play. Based on their two cards dealt, players will then place wagers based on how strong they think their two cards are.
The dealer will then place the first three community cards face-up on the table. Players will then get to place more wagers, call, or fold.
The fourth community card is dealt by the dealer, and once again players may raise their wagers, call, or fold.
The fifth community card is dealt, and players reveal their hands. The player with the best hand wins.
The small blind and big blind will be posted at the start of the hand. The big blind gets to decide the minimum bet for the game.
The best hands in poker
We will rank these from highest to lowest:
Royal Flush – Ace, King, Quen, Jack, 10-card; all of the same suit
Straight Flush – Any five cards in a continuous sequence of the same suit; example: 6 of hearts, 7 of hearts, 8 of hearts, 9 of hearts, 10 of hearts
Four of a Kind – All four cards of the same type
Full House – Three cards of the same type and two cards of the same type
Straight – Any five cards of a continuous sequence but not suited
Three of a Kind
Two Pair – Two sets of two cards of the same type
One pair
High Card – If nobody has anything, the person with the highest card wins
---
How the Game of Online Poker is Made
There are no surprises when it comes to who makes the best poker games. These are the providers of some of the most played online casino games.
Here is a list of poker games suppliers: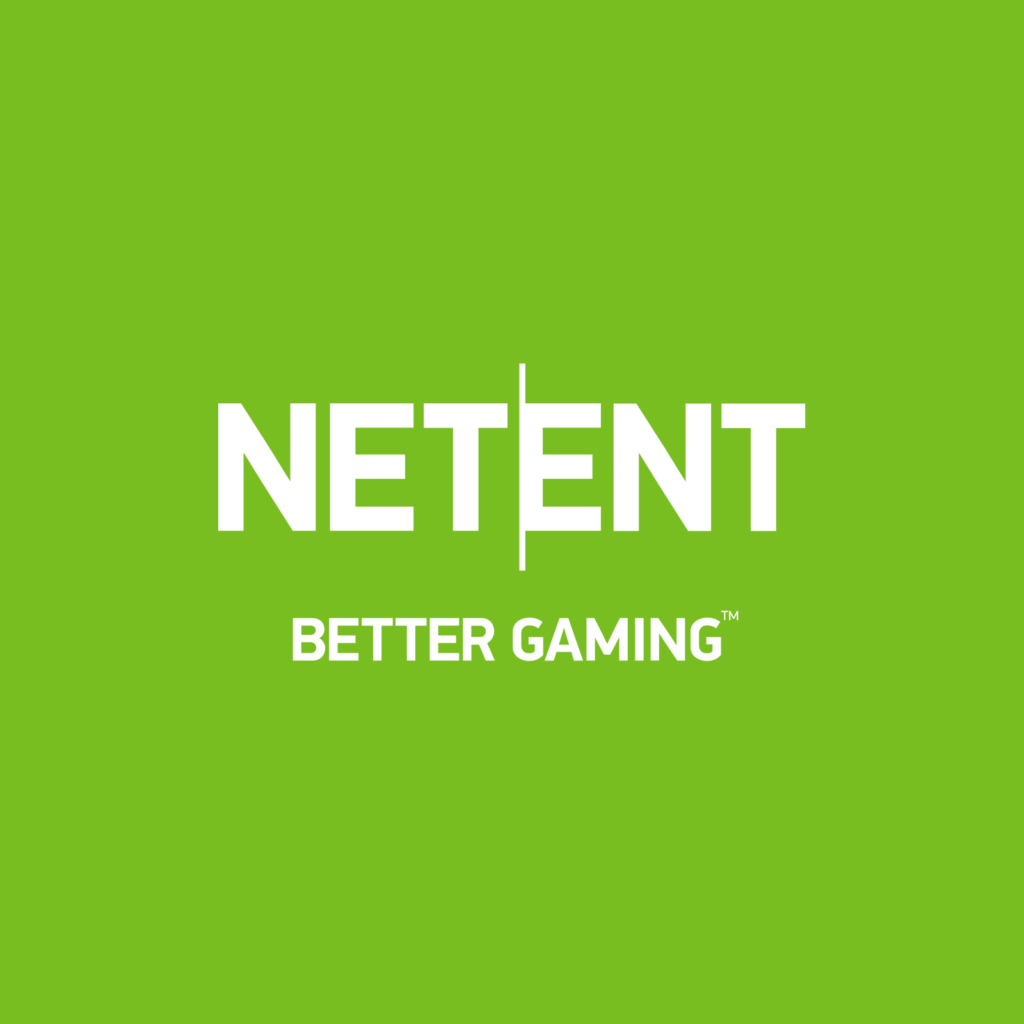 NenEnt – You can't talk about online casino games and leave out NetEnt. This supplier provides some of the most famous RNG games like Starburst and Gonzo's Quest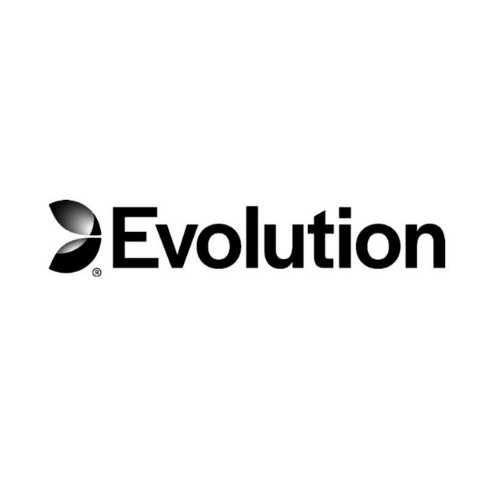 Evolution – If you are on the market for the best live dealer games, Evolution has got you covered.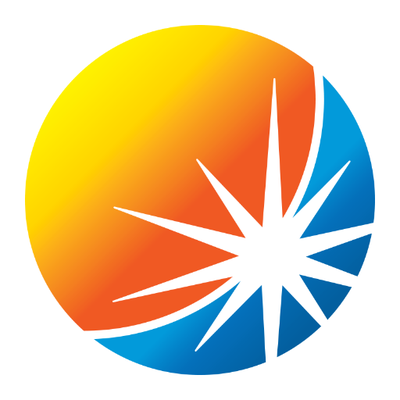 IGT – IGT provides the Game King poker series, which is available across several US online casinos
---
Best Live Poker Gamers in the US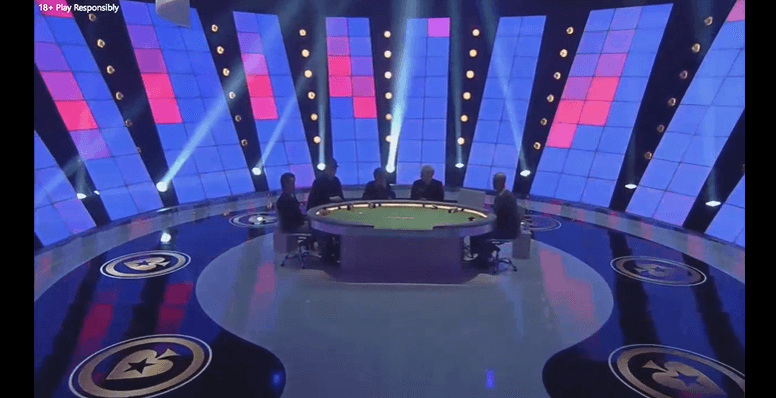 Poker has a vibrant online community, spurred on in many ways by popular streamers online. If you are looking for where you can find out how the game is played, these top Twitch channels are a perfect starting point.
---
Play Online Poker on Mobile
The convenience of playing online poker has just been broadened with the addition of mobile devices. You can now play online poker anywhere from your tablet or phone whenever you want.
Special features that help set mobile apps apart from other formats include:
Being able to chat with other players
Using Auto-bet to place wagers easier
Check/fold automatic commands while playing
Online casinos with great mobile apps include:
---
Conclusion
Online poker is an enjoyable pastime played by many. Players across the US suffer no shortage of poker games or sites to play from.
whether you settle for virtual or live online poker is entirely up to you. The best poker lobbies and rooms play host to many variants of this game. You can a tournament to enjoy online poker with friends on desktop or mobile.
This page wouldn't be complete if we did not reiterate the real risk associated with playing online poker games. Make sure you always employ bankroll management and also use the free safety tools provided by the casinos.
Frequently Asked Questions
Online poker is legal in New Jersey, Nevada, Philadelphia, Delaware, Michigan, and West Virginia. Poker sites are partnered with a legal, land-based casino.
The biggest advantages of online poker are convenience and money. You can play online poker anytime, anywhere. Online poker sites also give you free welcome bonus dollars to get started with. That means you can play at no cost.
No. Online poker games are not rigged. The games are all under the authorization of the state's division of gaming. While online sites don't use cards, so they can't shuffle them, they do use a random number generator to make sure the dealing is fair.