Blacklisted Casinos In The US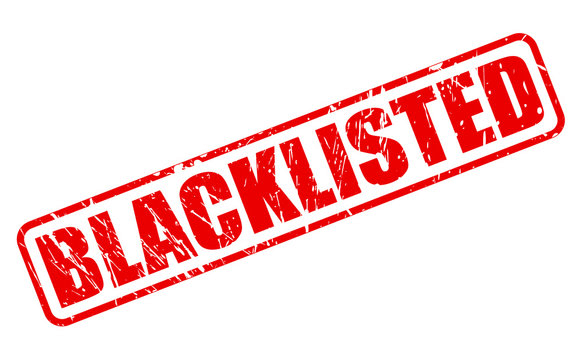 American players have found several blacklisted casinos while gambling online. These casinos are known for avoiding paying their players, having unsafe games, or not being regulated by a gambling commission.
Here are the worst blacklisted casinos in the USA that you should never play at:
Grand Fortune Casino
Cool Cat Casino
7Spins Casino
3X Casino
ZigZag777
Bronze Casino
Black Diamond Casino
Blue Casino
Silver Oak Casino
CaptainJack Casino
What Does A Blacklisted Casino Mean?
Essentially, blacklisted casinos are online gambling sites that fail to offer their players a safe environment. There are various reasons why casinos can get blacklisted, but these typically include pirated software, unfair games, delayed payments, and other sketchy situations.
Playing at blacklisted casinos online can have disastrous consequences that are worse than losing money. Some players have had their banking information stolen or were victims of identity theft. This is why it's essential to avoid blacklisted casinos at all costs.
Why Do Casinos Get Blacklisted In The USA?
There are multiple reasons why casinos get blacklisted. But one thing is for sure: avoiding blacklisted casinos can give you the peace of mind you're looking for. We came up with a list of reasons why casinos get blacklisted. Use them to your advantage and learn what to avoid at blacklisted casinos in the USA.
Not having a license
Most blacklisted casinos aren't regulated by a gambling commission. Therefore, these casinos don't have gambling licenses. If a website seems sketchy, consider looking for the licensing status before registering. Some blacklisted casinos online add a fake logo to make players think it's licensed.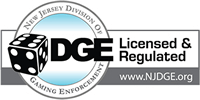 You should only play at licensed casinos. Casinos in the US are licensed by government-controlled gambling commissions. Currently, online gambling is legal in the following US states – New Jersey, West Virginia, Michigan, Pennsylvania, Connecticut, and Delaware.
Licenses are more valuable than most players think. Not only do they ensure safe gameplay, but they also regularly verify casinos to check if they're still following the applicable laws.
Not paying players
Some blacklisted casinos in the USA achieved this status by avoiding paying money to winning players. There are several ways sketchy casinos avoid paying their players:
Claiming players didn't follow the terms – Blacklisted online casinos will often argue that players didn't complete the requirements to request a withdrawal. These casinos are known to regularly change the terms so no one can complete them.
Banning winning players – If you find yourself arguing over payments with blacklisted casinos online, you may get banned. This way, you'll have no way to request a withdrawal.
Forging payouts – Several blacklisted casinos in the USA will try to avoid paying players by forging withdrawals. For instance, instead of paying out $3,159, the casino will pay you $31.59 and hope you don't notice the difference.
Unfair casino games
Most blacklisted casinos don't feature an extensive game selection. However, some sites seem legitimate by having thousands of games. In this case, the games are rigged to result in heavier losses.
Fraudulent casinos can also resort to other strategies, such as claiming they have the best return to player percentage (RTP) on the market. It's important to note that lying about the RTP rate can result in casinos losing their gambling license and being blacklisted.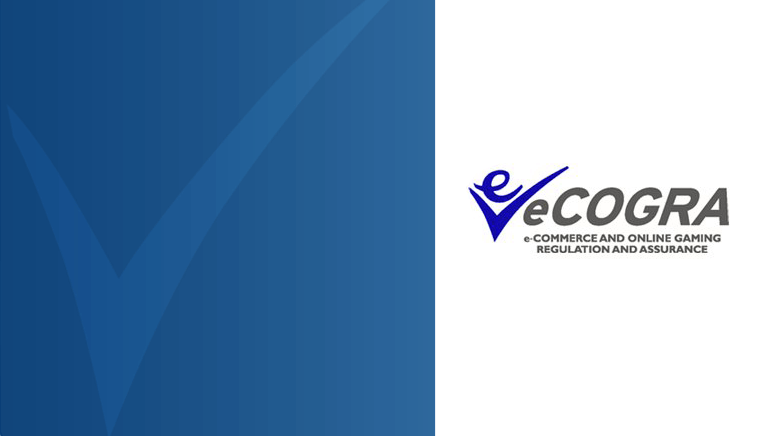 The best way to know if a casino is honest about its RTP is by checking official audits by third-party testing agencies. Organizations like BMM Testlabs and eCOGRA regularly test casinos to verify if the RNG is fair.
Using unauthorized software
In addition to offering rigged games with low RTP, blacklisted casinos may also steal and manipulate games from famous iGaming providers and present them as their own. These casinos resort to hackers to help change the game's parameters, resulting in unfair gameplay.
To legally offer slots and table games, casinos must pay for a license issued by a reputable provider. One way to know if the casino's games were obtained legally is to contact the provider. If blacklisted online casinos don't pay for a license, they likely made illegal game changes.
Weak security and no privacy
One of the most common technologies used by online casinos to protect players is an encryption method called 128-bit SSL encryption. Essentially, it converts all sensitive data into strings of characters that can only be deciphered by parties with a matching key.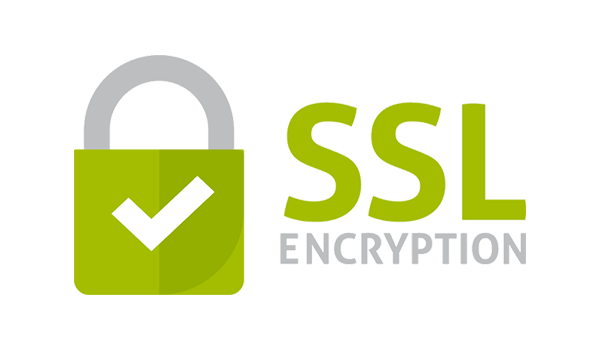 The thing about some blacklisted casinos is that they don't offer any encryption services. All the information players type on the site, including passwords and payment details, can be viewed.
Privacy is also a top priority when gambling at an online casino. To keep players' data private, casinos must follow the latest KYC and GDPR policies that dictate how data should be collected and stored. On the other hand, blacklisted casinos online will likely sell your information to the highest bidder.
Misleading bonuses and promotions
Blacklisted casinos in the USA are known for presenting players with bonuses and promotions that look too good to be true. The goal is to make players register without thinking twice or reading through the bonus terms.
Read through the terms and conditions, and you'll quickly notice the bonuses are nearly impossible to complete, whether due to strict time limits, massive wagering requirements, or minimal maximum payouts. Additionally, some blacklisted casinos may have seemingly fair terms and conditions but change them as soon as enough players grab the bonus.
The best way to avoid this is to stick to casinos with realistic bonuses. However, some legitimate casinos can have stricter requirements without being considered fraudulent.
Unclear terms and conditions
Blacklisted casinos online will often have confusing terms and conditions with multiple ways to interpret them. This is done so players have difficulty understanding the terms, which can cost them their bonus and even potential payouts.
When requesting a withdrawal or claiming a bonus reward, blacklisted casinos in the USA will claim players didn't follow the terms and avoid paying out their winnings.
To prevent this, we recommend reading the terms and conditions before creating an account at an online casino. If they seem too complex or confusing, avoid playing at that casino.
Poor customer service
Contacting customer support should be your priority when things don't go as planned. Most reputable online casinos allow players to contact support through multiple channels, such as email and live chat.
Trying to reach out to blacklisted casinos online is almost impossible. The developers behind these casinos purposely hide the contact information or don't respond to queries. Your only option is to contact your payment provider and hope they can reverse fraudulent transactions.
Complicated withdrawals
In addition to avoiding or delaying payments, blacklisted casinos can also resort to complex withdrawal procedures that make it nearly impossible to request your hard-earned funds. Sometimes, they can even make players install harmful software that steals their banking information.
Avoid casinos that offer sketchy payment methods. You should always use traditional banking options that prioritize your security, such as bank transfers and digital wallets.
Players Can Be Blacklisted
Gambling commissions in the USA regulate online gambling, including what players can and can't do. This means players can be blacklisted by not following the casino's and commission's rules.
Players that breach the rules or engage in fraudulent activities can be blacklisted. This includes using cheating software and being suspected of using gambling to launder money.
Blacklisted players can be banned by casinos and gambling commissions. Casinos usually ban players for having more than one account or trying to claim more bonuses than intended.
Regulators across the USA have extensive databases of players that aren't allowed to register at online casinos due to concerns about responsible gambling, fraud, and other dangerous activities.
Learn How To Avoid Blacklisted Casinos
Every day, thousands of players in the USA are victims of scams conducted by fraudulent online casinos. Fortunately, there is a way to help you make informed decisions. Learning about blacklisted casinos is one of the best ways to ensure your safety when gambling online.
We hope our blacklisted casinos list helps you stay clear of deceitful casinos. Furthermore, our tips will allow you to identify reputable gambling sites better.
Frequently Asked Questions
Blacklisted casinos are known for being unlicensed, delaying payments, offering unrealistic bonuses, not having customer support, and stealing software.
Our site has several lists of blacklisted casinos in the USA.
You should try to close your account as soon as possible and change your passwords, especially from your banking apps.
Yes. Players can be banned from an online casino by using cheating software or attempting to create more than one account.
Author
Casino bonus specialist
Pride is a five-year veteran in the exciting world of US and UK casino gaming. His mantra is "Keep it simple," which he always does while giving you the low down on the latest casino gaming trends. Whether it's reporting on breaking news or getting down to the brass tacks in a detailed casino review, Pride provides clear, reliable, and unbiased information to help you make your gaming decisions.