With only three commercial casinos in the Old Bay State, it's easy to assume that residents aren't particularly interested in gambling. However, the recent vote to legalize online sports betting begs to differ as an astonishing 156 of 159 votes were in favor. While this only revolves around placing bets on sports, it's certainly a good indication of what we can expect for online casinos in the near future.
Top Guide to the Massachusetts Online Casinos
Considering the gambling history in Massachusetts, it's easy to understand their slower move towards legalizing online casinos. Sports betting was legalized in 1934 and the first lottery entered in 1972. However, it wasn't until 2011 that commercial casinos were legalized, allowing slots and table games to enter the market.
The movement towards sports betting took place in 2022 but the launch is only expected early in 2023. As seen in other states, once written into law, the legalization for the best online casinos could follow soon after. However, this would depend on a completely unique legislative attempt.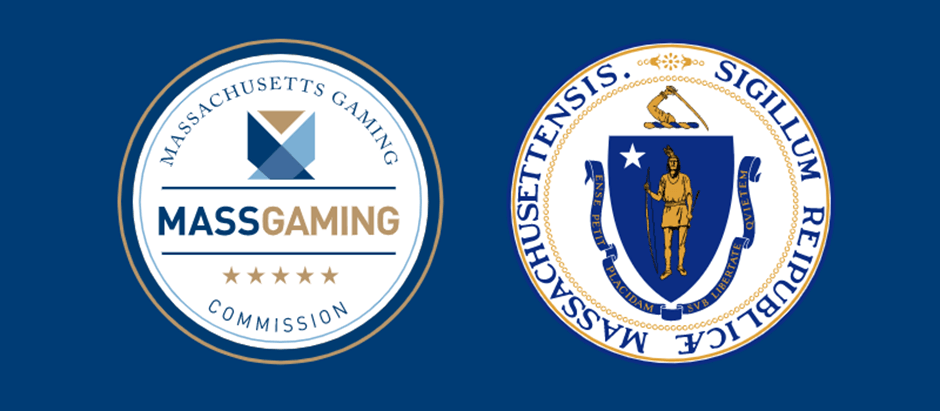 Are Online Casinos Legal in Massachusetts?
Currently, the Massachusetts Gaming Commission does not provide any details regarding the legalization of online casinos. Of course, many offshore casinos cater to the state, posing as legal online casinos. However, these are in no way legalized or regulated in Massachusetts, which means they don't carry the same level of trust, fairness, or services.
What is Legal and what is not when it comes to Casinos in Massachusetts?
Currently, the Massachusetts gambling law is quite straightforward, allowing daily fantasy sports for online bettors. While online and in-person sports betting has passed, it has not launched just yet. However, the MGC is set to introduce the online platform within the new few months.
DFS – Daily Fantasy Sports Betting
Daily Fantasy Sports was legalized in Massachusetts in 2016, offering access to some of the world's biggest online platforms. This includes American brands such as DraftKings, BetMGM, FanDuel and more. While the DFS section of these sites are accessible in Massachusetts, the full betting and online casinos section would remain inactive.
Online Sports Betting
Currently, sports betting is legal strictly speaking, but it's not live just yet. The state is still working on the various regulations for online sites to provide safe and fair betting options. The online platform is expected to launch early in 2023, offering access to the biggest American betting platforms. Once again, this would only offer access to sports betting as the casino section would remain inactive.
A State that's Moving towards Online Casinos
Online casinos in Massachusetts might seem far away, considering the slow movement towards gambling legalization over the last few decades. However, in recent years, multiple factors have allowed modern wagering opportunities in the state, which might not include online casinos just yet, but it's certainly moving towards it fast.
After the launch of online sports betting in the next few months, motivation towards legal and regulated online casino access is bound to follow.
Frequently Asked Questions
The Massachusetts state does not allow any form of online casinos. Thus, all offshore online casinos marketing to the state are illegal and cannot be trusted for security or fairness.
Daily Fantasy Sports betting is legal at DraftKings in Massachusetts. However, since online casinos are not legal yet, those sections would not be available.
Currently, the Massachusetts Gaming Commission is legalizing online sports betting. However, this does not include online casinos. For the time being, there's no indication of when online casinos will be legal.