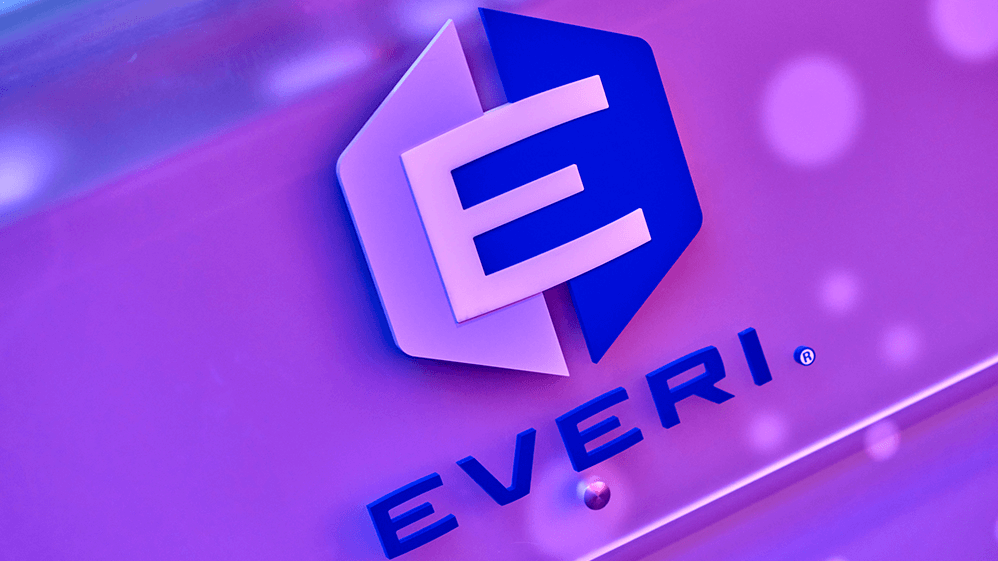 Everi Holdings recently announced financial results for the 3rd quarter ended September 30, 2022. The company recorded an all-time quarterly record in revenues, which grew by 21%.
Results overview
Everi revenues for the last 3 months increased by 21% to $204,3 million. The company also recorded a jump in recurring revenues of 9%, spurred by growth in the Fintech and Games segments. 
Commenting on the quarterly report, Randy Taylor, Chief Executive Officer of Everi said;
"The third quarter year-over-year increases in revenues, net income and Adjusted EBITDA and our consistent improvement in our financial results throughout 2022 reflect the operating momentum across each of our businesses due to the continued broad-based demand for our products. Our strong financial results this year have been driven by steady growth in our recurring revenue streams together with a record level of revenues from gaming machine and FinTech hardware sales. Our focus on top-line growth and operational excellence is delivering consistent year-over-year earnings growth and strong Free Cash Flow generation.
Going forward
Everi's CEO also took the time to explain the company's position moving forward.
"We received tremendous positive customer response to the launch of our newest products displayed at the Global Gaming Expo ("G2E") in early October, quite possibly our best-ever show. This favorable feedback combined with the growth prospects related to our recent acquisitions, fortifies our confidence for continued operating momentum and strong cash flow in 2023."
Taylor also revealed that capital allocation priorities remain focused on high-return product development, prudent acquisitions, and returning capital to shareholders.
"With our confidence in our long-term growth prospects and a belief that the current valuation of our Company does not fully reflect our underlying strength and growth opportunities, we have been returning capital to shareholders through opportunistic repurchases of our shares as part of our focus on creating additional long-term shareholder value." Taylor added
Author
Casino bonus specialist
Pride is a five-year veteran in the exciting world of US and UK casino gaming. His mantra is "Keep it simple," which he always does while giving you the low down on the latest casino gaming trends. Whether it's reporting on breaking news or getting down to the brass tacks in a detailed casino review, Pride provides clear, reliable, and unbiased information to help you make your gaming decisions.