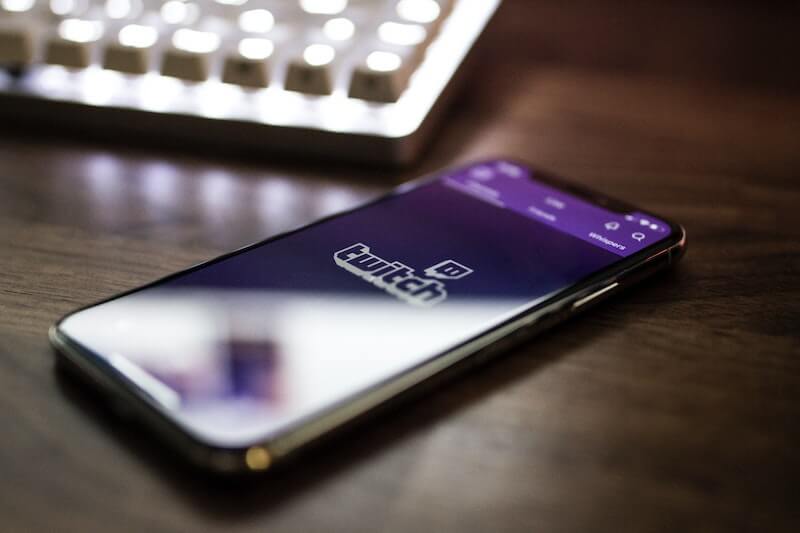 A few days ago, the renowned streaming site for gamers, Twitch took to Twitter to announce that it will no longer be allowing streams surrounding high-profile gambling sites on its platform.
The announcement came after the community found itself being exposed to potential threats on a number of occasions due to some users finding ways to get around sharing links and referral codes.
Pledge to prohibit gambling-centered streams
As a result of continued security threats, the platform has pledged that it will longer be allowing streams that center around online slots, roulette, and dice games at unlicensed US gambling sites, as of October 18th.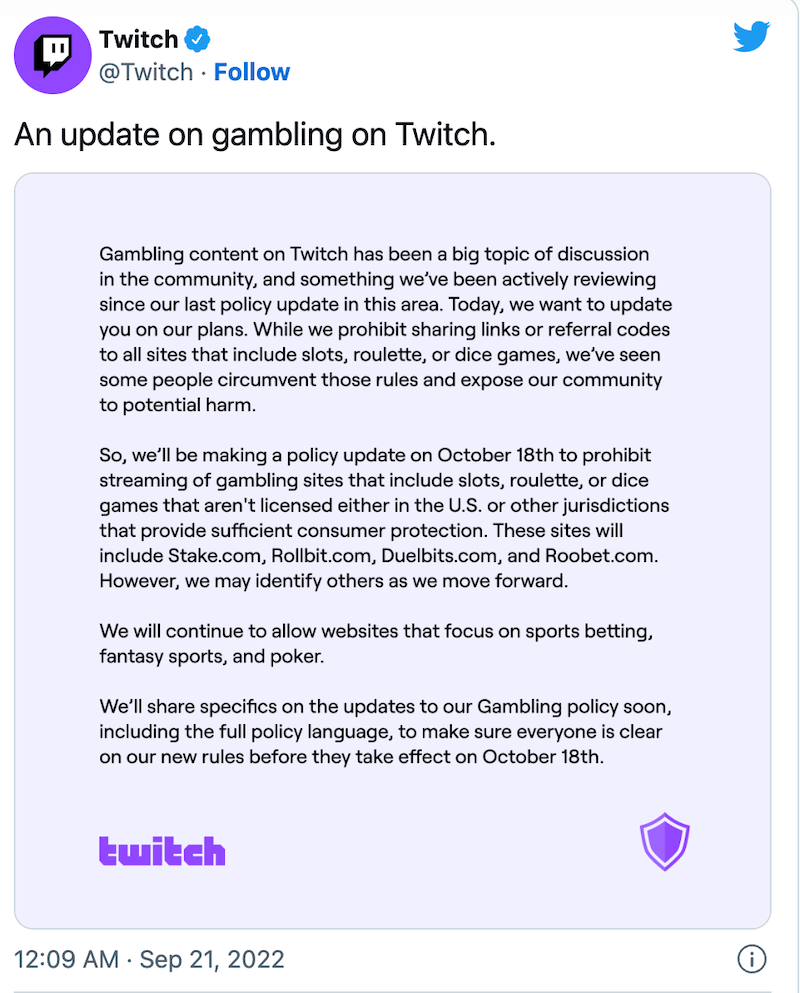 Large following
Over recent years, the number of popular streamers with content revolving around gambling has increased, and so has the number of people watching their streams. However, due to the increased risks, the platform has had to put its foot down.
Following Twitch's announcement, streamers, operators, and online casino fans alike can expect to receive updates from the platform about the upcoming changes in its gambling policy in the near future, according to the streaming site's Twitter page.