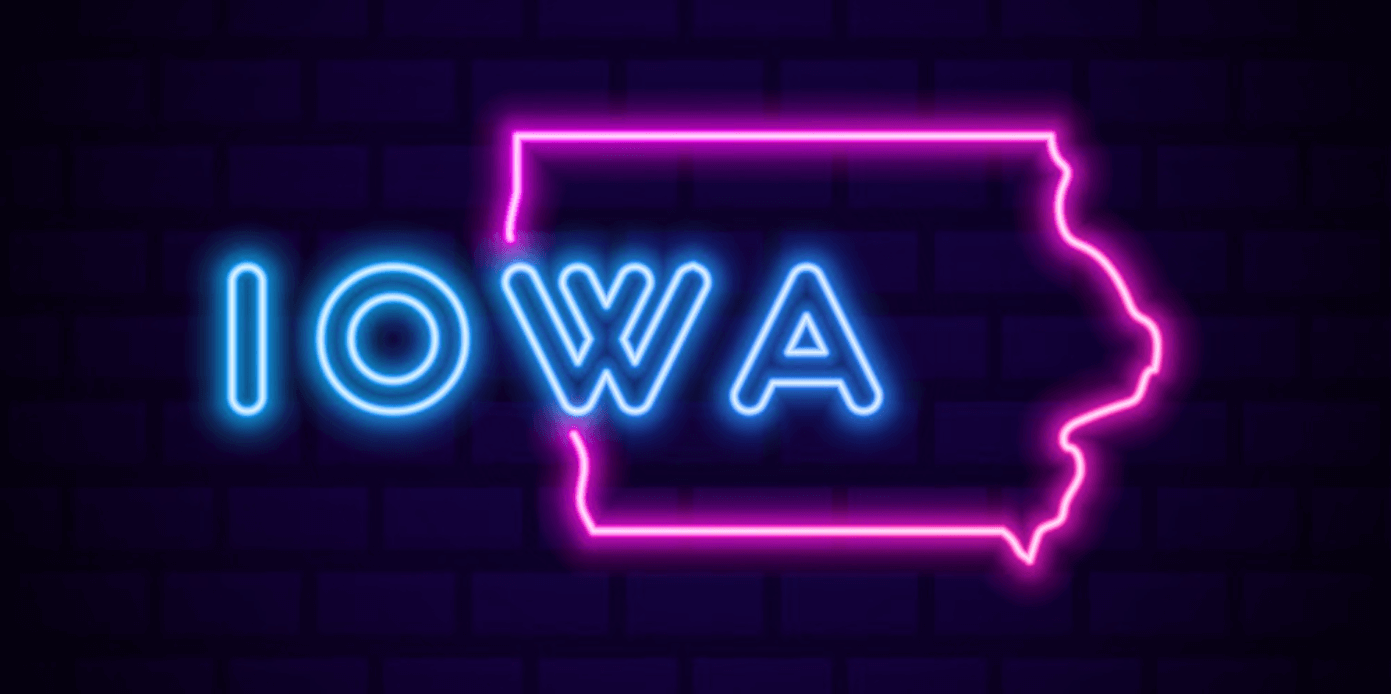 Iowa, known as Hawkeye state, hopes to expand gambling activities in its market with interactive slot machines and table games. Earlier this month, Iowa State Representative, Bobby Kaufman, filed for a bill's legislation to regulate online casino gambling.
Online casinos are legal in Connecticut, Delaware, Michigan, New Jersey, Pennsylvania, and West Virginia.
There are 17 online sportsbooks in the state as of 2023.

This is the second consecutive year House Study Bill 227 has been presented. If it passes, Iowa will become the 7th state in the US to offer regulated online casino gaming.
Currently, sportsbooks are permitted to operate in riverboats and land-based casinos, an industry that supports 17,420 jobs and has an estimated commercial impact of $2.8 billion. However, only a handful of states in the US allow iGaming.
What's in the bill?
The bill suggests allowing Iowa Racing and Gaming Commission to authorize licensed casinos to operate online interactive slots and table games. Any operator interested must pay $45,000 for a license and a $10,000 renewal fee once granted. Operators will also be able to launch one to three brands in the state.
What happens next?
Iowans must be more patient as the odds of expanding iGaming in the state are low. Last year, Governor Kim Reynolds signed the Iowa casino moratorium. Legislation that blocks the state's Racing and Gaming Commission from issuing new gaming licenses until 2024.
In a statement, Bobby Kaufmann mentioned that he presented the iGaming study bill to keep the topic relevant. There won't be any progress on an iGaming bill until there's a consensus among the state's current gaming operators.
Author
Casino Expert
Once upon a time, there was a girl named Stephanie. Curious by nature, she tried several jobs. She was a waitress, a teacher, and even a cook! That last one she didn't see coming. But she's a believer that life has many turns and that one must embrace each one. Now a content writer for USOnlineCasino.com, we trust Stephanie is all-in in this new chapter.