The Ultimate List of the Best Social Casinos in the US
The US is home to some of the best social casinos online. While this is good news for any player, it also presents the challenge of finding the best one to play at. We have hand-picked our top choices and highlight them here as the perfect starting point for your online social casino journey.
| Rank | Casino Name | Best Bonus |
| --- | --- | --- |
| 1. | Rush Games | VC$500 on sign up |
| 2. | Gambino Slots | 100,000 Free coins + 20 free spins |
| 3. | Fortune Coins | $8 No Purchase + $40 on first purchase |
| 4. | BetRivers.net | $20 Daily Virtual Credits |
| 5. | Luckyland Slots | 10 Free Spins on Sign up |
| 6. | Chumba | $30 Gold Coin package for $10 + 2 Sweeps Coins |
| 7. | Funzpoints | $22.50 in Free Money |
1. Rush Games – VC$500 on sign up
Rush games is an established online social casino that landed on the scene in 2016. Like many social platforms, Rush Games is available in states that do not currently enjoy online casino regulation, most of them anyway.
The site has a sports betting feature where you can place wagers for free. But new players to the social casino can expect VC$500 on signing up.
2. Gambino Slots – 100,000 free coins + 20 free spins
As the name betrays, Gambino is all about slots. Launched in 2015, the site carries a healthy selection of more than 100 slot machine titles. So, if you are a table game fan, our best advice is you better look elsewhere.
But if the reels and paylines are your thing, Gambino is the perfect destination. The site has an impressive game collection, covering multiple themes, and you can also which you can enjoy it on Android, iOS, Windows, or Facebook.
3. Fortune Coins – $8 No purchase + $40 on your initial transaction
Fortune Coins comes from Blazesoft, and touts itself as the top social casino in the US; we put these claims to the test in our detailed Fortune Coins review.
One aspect that is beyond question is the casino's impressive variety of slot machines and card games. Fortune Coins also provides all new players with a generous bonus just for signing up.
4. BetRivers.net – $20 Daily virtual credits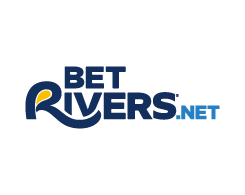 Betrivers.net is an established gaming app enjoyed by many players across the US. The platform carries a plethora of exciting social casino games, with the social live games being the most unique offering.
Another huge plus on Betrivers.net is the $20 daily virtual credits bonus.
5. Luckyland Slots – 10 Free spins on sign up
It's hard to talk about social gaming and fail to mention Luckyland slots. This is a social slot casino that also has a sweepstakes component. Operated by Virtual Gaming Worlds, Luckyland slots is available across the US except for Washington State.
Players on this platform can look forward to a 10 free spins reward on sign-up and a gold package discount on your first purchase.
6. Chumba – $30 Gold Coin package for $10 + 2 Sweeps Coins free on sign up
Chumba casino plays host to over 1 million players and is the fastest growing social site; well, according to them anyway. This casino is famous for fast payouts and reliable, 24/7 customer support.
New players signing up get no less than 2 sweeps coins and a discount on their initial gold coin package.
7. Funzpoints – $22.50 in free money
It is true that you can play social casino real money slots on Funzpoints for free. But this platform is still a social casino and you don't need to pay to play.
We understand how this might be confusing, especially for new players. But we promise, all will be revealed in our detailed Funzpoints review.
Which Games to Play in Social Online Casinos?
Some social casinos exclusively offer slot machines. But it is not uncommon to find sites that host blackjack, and roulette, and even allow you to play poker games against other players.
The best part about social casinos is that they are available across the United States except for Washington state. So, it is no longer necessary to relegate your gaming to the lottery or solo games like solitaire. You can now even enjoy video poker, keno, and bingo in social casinos.
Slots

Slot machines are the most popular game in real money online casinos. This is the same situation in the best social casino real money sites. But here, you can find platforms like Luckyland slots that exclusively offer this single game type.
If you are a slots fan, you will find the perfect home on many of these sites. You can instantly get started for free and expect more coins as your gaming progresses.
Table Games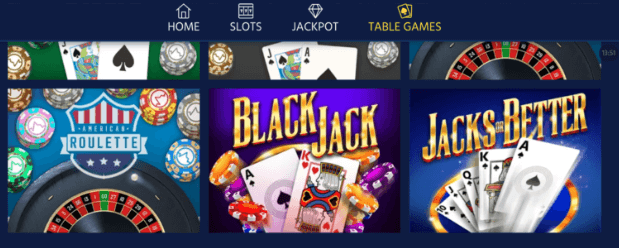 It used to be the case that you could only enjoy slot machines in social casinos, but not anymore. Social casino sites now allow you to play games like poker, blackjack, and roulette, entirely for free. The best social casinos offer virtual live games, where you can play games like poker against players from across the country.
List of all Live Games you can Play in Social Casinos:
These are not live dealer games, but rather, social casino titles you can play against other players.
Best Social Casino Games for Mobile
Social casino games are also fantastic on mobile. Here are some options worth checking out:
| | Game Name | Bonus | Casino |
| --- | --- | --- | --- |
| 1. | Dingo Gold Slot | 1000 coins or 100 free spins | House of Fun |
| 2. | Magic Trixie | 200 coins on Signup | Slotomania |
| 3. | Goddess of Babylon | 200 coins on Signup | Slotomania |
| 4. | Stampede Fury | $30 Gold Coin package for $10 + 2 Sweeps | Chumba |
What is a Social Online Casino anyway?
There are two main characteristics of a social casino. The first one is that you can enjoy it entirely for free. Yes, you need not part with any of your hard-earned money when you spend time in a social casino. The games are free, and you receive credit from the casino to play them.
Second, social casinos are enjoyed with other players. You can play social casino games on platforms like Facebook, where you can share your progress with family and friends, and even send them credit from your balance.
How does Social Online Casino work?
In social casinos, you can play for free, that is the defining fact.
According to US regulations, it is not gambling if you are not paying for it.
This loophole allows social casinos to operate in states where online casino regulation is still heavily weighed against legalization.
There are a variety of ways you can collect free gold coins to play with in social casinos, and the process is as straightforward as it can get. Furthermore, the best social casino apps always offer up more rewards daily.
What are Sweeps Coins?
There's a sweepstakes element to social casinos that you would do well to understand if you are looking to walk away with real rewards. These sites use a dual currency system, with gold coins on one hand and sweeps coins on the other.
You cannot purchase sweeps coins outright, but the casino includes them as a free component of most gold coin package purchases. It is these sweeps coins that you can use to play social casino games for real money.
How to get Sweeps Coins?
Sweeps coins come through a variety of channels. The main one being as part of a welcome offer.
The best social casinos always have an offer for players signing up for the first time. It usually includes a combination of gold coins for free play and sweeps coins to use when playing for real prizes. But, this is not the only way.
Daily Bonus Free Sweeps
Stay in the casino, or log in daily and receive free sweeps coins. You can never be around a social casino for an extended period and fail to receive a bonus of some sort. Social casino operators won't allow it. You can expect a cache of sweeps coins to keep you going.
What is a Request Card?
You can also just request free sweeps coins from the casino. Yes, players can sign a request card and post it in the mail for sweeps coins. There are particular submission rules you must adhere to if you want your application to succeed. Social casinos will always have this information readily available.
How to use Sweep Coins?
There are two gaming modes in social casinos. The first one is when you use gold coins, playing entirely for free and winning only more gold coins. These coins are worthless outside the casino and cannot be used for anything else.
The second one is when you use sweeps coins. In this gaming mode, you can play for real prizes. Usually, sweeps can be converted to real cash or gift cards, and the conversion rate is determined by the site you are playing on.
Can you win real money in Social Casinos?
You cannot play with real money on a social casino gaming site. If you could, then it would be gambling. That said, you can still win real prizes.
If you use sweeps coins and play in social casinos, you can win more sweeps coins, which you can subsequently convert to other prizes.
Which prizes can you win in Social Online Casinos?
If you are playing with gold coins, you can only look forward to more gold coins as your reward. But players using sweeps in the social casino have two prize options.
First, you can claim real cash. The casino will determine the conversion rate, which is the number of points required for a specific sum of money. You can also opt for gift cards as your reward.
How to claim prizes?
Follow these steps to redeem your winnings:
On the game display, find the "redeem" button
Enter the cash prize redemption amount
Complete the request
Benefits of playing at Social Casino
If you have been exclusively playing for real money, you might not see the benefits of spending some time in a social casino. Allow us to divert your attention to the following points.
| | Risk Free | Free Daily Bonuses | Special Prizes | Inventive games | Interactive |
| --- | --- | --- | --- | --- | --- |
| Mobile | ✔ | ✔ | ✔ | ✔ | ✔ |
| Desktop | ✔ | ✔ | ✔ | ✔ | ✔ |
Risk Free – No money to lose
The fact that you are playing with nothing on the line will most likely get any loyal casino game enthusiast interested. Why would you turn down the opportunity to play casino games for free, when you can even win real prizes if you use sweeps?
Free Daily Bonuses
Social casinos are famous for providing daily bonuses for free. These are available to new and regular players alike. You can't go for long in a social casino and not run into a bonus or two, increasing your online social casino odds of success.
Special prizes
It's pretty hard to imagine you can play for free and still win valuable prizes. But, this is exactly what you get in social casinos. You can claim free sweeps bonuses, use them to play exclusive casino-like games, and redeem valuable prizes.
Fun and Inventive Games
Most players are drawn to online casinos because of the real money factor. So, what can operators do when players cannot gamble? Well, provide exclusive, high-quality, casino-like games, of course! The titles you will find here are fun and inventive, and you will be hard-pressed to get a similar experience anywhere else.
Interactive
The social nature of these sites is unmatched. By logging in through your social media account like Facebook, you can share your progress with family and friends. You can also take part in different contests against each other and even send them a boost when their bankroll is running low.
Conclusion
Social casinos are fantastic when it comes to offering players a hassle-free, safe environment, to play exclusive table games and slots. Social casino online sites are available in jurisdictions where you will not find online casinos, making them the ideal venue if you are looking for a legitimate, legal, US option to real money casino games. But it is not enough for us to tell you this and just let you sign up for the first social casino which comes along. Our experts at usonlinecasino.com have created detailed reviews that you can get on our site to help you find the platform that's right for you.
Frequently Asked Questions
Yes. Online social casinos do not fall under the same regulations as online casinos. You can legally play on social casino sites from anywhere in the US, except Washinton State.
Yes, you can redeem real cash prizes on social casinos. However, you need not play with real money to do so. You can collect free sweeps coins, use them to play, and redeem your winnings as real cash.
This pretty much depends on your preferences. There are online social sites that offer slots exclusively. If you plan on signing up on such a platform, you have to be a slots fan. Others have a wide variety of games, and different bonus offers.