Where to Play the Best European Roulette Online?
The best roulette sites will bring the casino action straight to your home. But since not all online European roulette casinos are created the same, our experts have studied dozens of sites to provide you with the best ones. Let's not waste time and dive right in.
BetMGM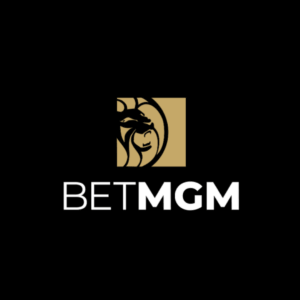 A large number of gaming choices, including European Roulette, will meet players landing on BetMGM. The site has a welcome bonus covering most games, but make sure you go through the terms and conditions before claiming it for European roulette.
Virgin Casino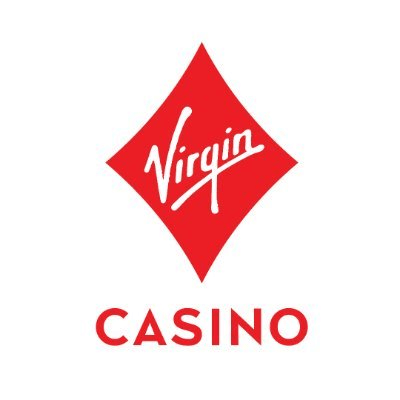 The Virgin Casino welcome offer promises all new players 100% cashback up to $100. Since bonus terms are subject to change, you must check the terms and conditions first if you are thinking of using this one to play European roulette.
Caesars Casino

Caesars Casino carries a fantastic selection of European roulette variants. Players will also be impressed by the extensive selection of slots and other casino games.
Borgata Online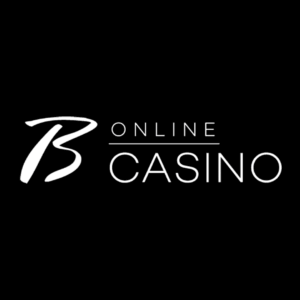 Being one of the first online casinos to launch in the US means Borgata Online must always be on its feet. The casino offers all new players a generous no-deposit bonus plus a 100% match bonus of up to $1,000.
Golden Nugget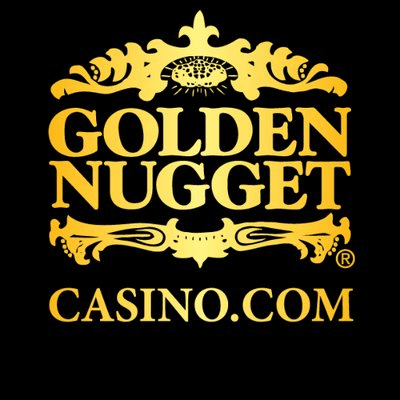 European and other roulette variants are all available on the Golden Nugget, but check the terms and conditions to find out if the welcome bonus includes them.
Why choose European Roulette?
All roulette variants have their unique pros and cons. However, there are quite a few good reasons why US players prefer the European variation over everything else.
European Roulette has better odds and a lower house edge than the American version, which makes it the best if you want to try to win some prize money. The absence of the 00 pocket is the main reason for this.
That said, European Roulette has an inherent downside, and most strategies only work for even money bets.
European Roulette vs. other Variants
One specific trait of European roulette in brick-and-mortar casinos is that the chips have the same color. So, it is upon the players to remember which chip is theirs. You won't have this problem when playing online.
The table below shows the features of 3 main roulette variants:
| | European Roulette | American Roulette | French Roulette |
| --- | --- | --- | --- |
| Layout | (0-36) | (0-36+00) | (0-36) |
| Bets | 10 | 11 | 10 |
| RTP | Around 97.30% | Around 94.74% | Around 97.30% |
| House Edge | 1.35% – 2.70% | 5.26% | 1.35% – 2.70% |
Main differences between European and American roulette
There are some major points to consider when it comes to American roulette vs. European roulette. The major difference between the European Roulette wheel layout and American Roulette is the wheel numbers. The European version has 37 numbers, while the American version has 38 pockets.
Main differences between European and French Roulette
The key differences between the European Roulette layout and French Roulette are the La Partage rule applied in the French version and the names of bets you can play in the French Roulette
How to Play European Roulette- Breakdown of a round
The European Roulette game is not that hard, but you must pay attention to the rules, odds, and strategies.
Master the Rules
Before spinning, it is wise to get acquainted with the European Roulette rules.
Fund your Balance
To play any roulette game, you must get some funds. To do so, choose your favorite payment method on the casino you want to play on.
The decision time: Place your bet
Before placing a bet, you should know the types of bets in roulette. You can either place inside or outside bets.
Inside bets are wagers on a specific number or a small group of numbers. These bets have lower odds of winning and higher payouts.
Outside bets, the bets are placed on a large group of numbers or a single color. The bets have better odds and lower payouts.
Explore some strategies
No matter what kind of strategy you use, the house edge will always remain the same. However, it is the best way to play the game.
The croupier will now spin the wheel
The start of the game is when all bets are placed. The European roulette wheel is turned in one direction while the roulette ball is spun in the opposite.
Results and payouts
The outcome of a European roulette game is straightforward to determine. The winning number is where the white ball rests on the wheel. Lost bets are surrendered to the house while all the winning bets are paid out.
Master the rules of the European Roulette
The rules of European Roulette are the same whether online or in a brick-and-mortar casino.
Select the outcome of the spin and select the stake.
Place a bet before the roulette wheel spins; otherwise, all bets are off
Wait until the European roulette wheel stops spinning and the ball stops.
Claim your winnings if you made the correct predictions and play again.
The Objective
The aim of European roulette is to correctly predict where the ball will rest on the wheel after each spin. Now, this can be a single number or a range of other options.
Important terms you need to know
Although roulette is a fairly simple game to play, there are dozens of different terms used in roulette that you may not be familiar with. These terms are available for review on our casino terminology page.
European Roulette Bets
There are two types of bets you can make in European roulette – inside and outside bets. Read on to learn more.
European Roulette Table
On the European Roulette table, there are 36 numbers in total. Numbers 1-36 consist of black and red colors. Looking at the table, you will notice a green space labelled 0.
Below is what a typical European Roulette table will look like.

Inside Bets
These are bets that you place directly on the number grid with all the numbers inside. Let us explore the different inside bets one by one.
| Bet Name | Bet Description | Payout | European |
| --- | --- | --- | --- |
| Straight up | A wager placed on a single number 1-36 | 35/1 | 2.70% |
| Split | Betting on a line between two numbers | 17/1 | 2.70% |
| Street | Wagering on 3 connected numbers | 11/1 | 2.70% |
| Trio | Wagering on 3 European Roulette wheel numbers connected by a corner on the table | 11/1 | 2.70% |
| Corner | Same as the trio wager but applied to connected numbers | 8/1 | 2.70% |
| Double Street | A wager on two rows covering 6 European Roulette wheel numbers | 5/1 | 2.70% |
Straight-Up Bet– The straight-up bet is as straightforward as roulette bets come. It is when you wager on the single roulette numbers from 1 to 36. Its payout is 35 to 1.
Street Bet– In European roulette, you can bet on 3 numbers in one go. The street bet is made by placing a wager on the line between at the end of a row. Its payout is 11 to 1.
Split Bet– It is made on two adjacent numbers and pays out 17 to 1.
Corner Bet– The corner bet allows you to place wagers on 4 numbers connected by a corner on the European roulette betting table. You get an 8 to 1 payout for your trouble.
Double/ Line Bet- the double or line bet is placed at the end of two rows on the border between them. The payout on this bet is 5 to 1
Outside Bets
These include all the bets that are placed outside the number grid. They involve diverse bets that can be placed either on color, numbers or specific patterns
| Bet name | Bet Description | Payout | European |
| --- | --- | --- | --- |
| Even/ Odd | Whether the ball rests on an odd or even number | 1/1 | 2.70% |
| Black/ Red | Whether the ball rests on red or black | 1/1 | 2.70% |
| High 18 | Wagering on numbers 19 through 36 | 1/1 | 2.70% |
| Low 18 | Betting on 1-18 | 1/1 | 2.70% |
| Column | Wagering on 12 non-sequential numbers in a column | 2/1 | 2.70% |
| Dozens | Betting on 12 sequential numbers in a row | 2/1 | 2.70% |
Even/odd bet – This bet features all even or odd numbers on the layout and is placed on the even or odd box. Its payout is 1 to 1.
Black/Red Bet – This bet features all of the red or black numbers on the European Roulette table layout. It is placed in a red or black box. Its payout is 1 to 1.
Column Bet – It is a bet on an entire column and is placed on the 2-1 box at the end of the column. Its payout is 2 to 1.
Low /High Bet – This kind of bet features all low or high numbers and is placed on the low or high box. The payout is 1 to 1.
Dozens Bet – This bet covers a total of 12 numbers. Its payout is 2 to 1.
Other types of bets in European Roulette
Other than the inside and the outside bets, European Roulette has other types of bets – announced, final and complete bets.
Final Bets
These are bets made on a single zero-roulette. Normally you make a bet on the final digit. For example, if you are making a final bet on 7, you are betting on all numbers that end in 7.
Full Complete/ Complete/ Maximum Bet
This is when you take all inside bets and apply them to ascribed numbers. Every bet which includes that number will be wagered.
European Roulette Strategies
No matter the type of online European Roulette strategy you use, the house edge will always remain the same. However, you can make your chances better by using the following techniques.
The Martingale System
Due to its simplicity and rapidly increased bet sizes, the Martingale system is the most popular. Here, you must keep doubling your bet size when you lose in order to regain losses.
Reverse Martingale System
The Reverse Martingale system is quite the opposite of the Martingale system. It advises players to double their bets each time they win and bet the smallest amount possible when they lose.
Fibonacci Strategy
This strategy relies on increasing the wager amount when losing and decreasing the wager amount when winning. This system works well because it protects the bankroll when ahead and leverages the bankroll to catch back up during loss.
European Roulette Odds and Payouts
| Bet type | Bet probability | Return to player |
| --- | --- | --- |
| Straight | 2.70% | 97.30% |
| Split | 5.41% | 97.30% |
| Street | 8.11% | 97.30% |
| Square/ Corner | 10.81% | 97.30% |
| Six line | 16.20% | 97.30% |
| Column | 32.40% | 97.30% |
| Dozen | 32.40% | 97.30% |
| Red/ Black | 48.64% | 97.30% |
| Odd/ Even | 48.64% | 97.30% |
| High/ Low | 48.64% | 97.30% |
RTP in European Roulette
Though RTP isn't an essential part of winning the game, it does help to understand the concept. With 36 neutral pockets and a single pocket, the European Roulette has an RTP of 97.30%.
Payouts in European Roulette
The payouts depend on the type of bet you placed. Generally, European Roulette is known for its low house edge and high payouts, which means you will get a better deal than on other variants.
House Edge in European Roulette
Because European Roulette has only a single zero, the house edge is lowered to only 2.76%. A lesser house edge means a greater probability of winning the game.
Final Thoughts
We hope this page has helped you learn everything you need to know about European Roulette. If you do decide to play the game, keep in mind all the things you have learned in this comprehensive guide, and you will have some exciting sessions when playing. We wish you luck!
Author
Casino bonus specialist
Pride is a five-year veteran in the exciting world of US and UK casino gaming. His mantra is "Keep it simple," which he always does while giving you the low down on the latest casino gaming trends. Whether it's reporting on breaking news or getting down to the brass tacks in a detailed casino review, Pride provides clear, reliable, and unbiased information to help you make your gaming decisions.