Where to Play the Best French Roulette Online?
French roulette offers an exciting and strategic twist to the traditional game. Many experienced players consider it the most complete version, thanks to the number of possible bets and distinctive rules.
Here's a list of the top online casinos in the USA offering French Roulette:
BetMGM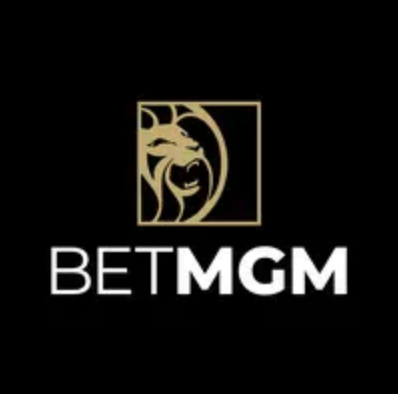 BetMGM is an entertainment giant well-known for its vast array of games, including French Roulette. The game setup is quite simple and intuitive, and you can also configure various options under the Settings menu.
Unibet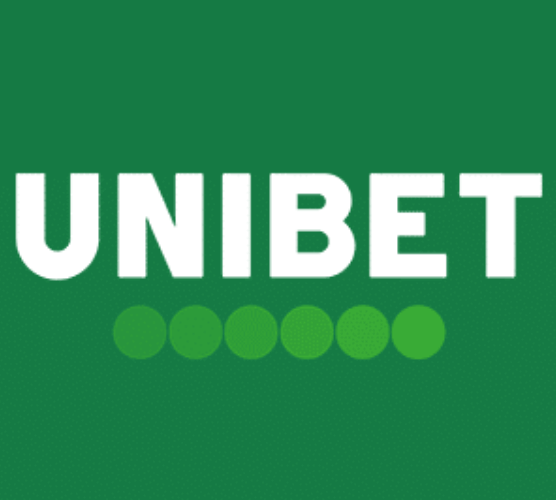 Unibet is another US online casino that prides itself on its game library and playing experience. You can find the best collection of roulette games here, powered by Evolution.
Borgata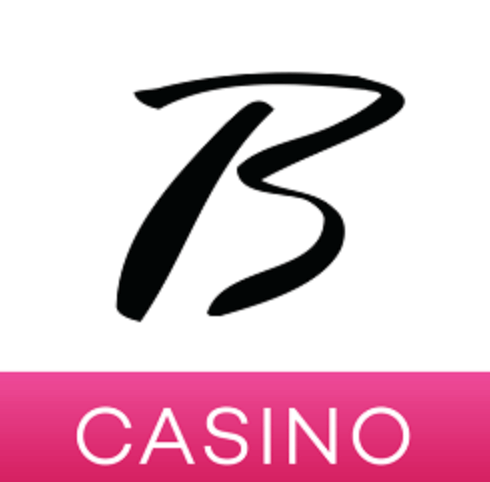 ---
Why choose French Roulette?
The presence of French Roulette at online casinos is solid proof of the game's popularity. It has an attractive house edge and a unique set of rules you can master by playing on demo mode first. And why not? Practice your French skills too!
French Roulette vs. Other Roulette Variants
French roulette isn't much different than its American or European relatives, but it has special bets and rules (of course) that you won't find in any of them.
Same as European roulette, French roulette has the same number of pockets. The house edge is also the same, which makes it more attractive than American roulette. However, this house edge is still relatively high compared to other table games like blackjack or baccarat.
Take a look at the table below to understand me better:
| | French Roulette | European Roulette | American Roulette |
| --- | --- | --- | --- |
| Layout | 37 | 37 | 38 |
| Bets | 15 | 11 | 10 |
| RTP | 97.30% | 97.30% | 94.76% |
| House Edge | 2.70% | 2.70% | 5.26% |
Main differences French and American Roulette

Both roulette variants have pockets for numbers 1-36 and for number 0. But you'll find an extra pocket for 00 in the American version. This subtle difference increases the house edge significantly from 2.70% to 5.24%.
Main differences French and European Roulette
These two versions are similar in wheel, layout, and winning chances. And aside from having all bet types in French, French roulette has two additional game features absent in European roulette that add an element of risk and extra potential for rewards: La Partage and En Prison.
---
How to play French Roulette – Breakdown of a round
Roulette is a game of pure chance. No one can guess the outcome of where the ball is going to fall. And although there may be more skill to roulette than we think, there are certain things you should be on top of before the wheel starts to spin.
1. Master the rules
As with any other casino game, get familiar with the game's rules. This way, you'll enjoy the game much more and won't be surprised when you lose a bet.
2. Fund your balance
Sure, you can play roulette for free and test your intuition. But the real deal is when you have money at stake. Online casinos offer many payment options to fund your account, from e-wallets to credit cards and even cryptocurrencies.
3. The decision time: Place your bet
This is when it starts to get interesting. You now have to choose between the different French Roulette bets with varying odds and payouts. For example, an even-money bet offers a 1/1 payout, and betting on a single number gives you the highest payout, 35/1. And in French Roulette, you'll find a special bet called Call Bets, which will let you cover multiple segments of the French Roulette wheel.
LEARN ABOUT FRENCH ROULETTE BETS
Explore some strategies
Knowing basic strategies will put you in a more favorable position. Why? Because based on the different bet types, payouts, and odds, strategies will help you decide the bet size and bring down the house edge in the long run, improving your winning chances.
LEARN ABOUT FRENCH ROULETTE STRATEGIES
4. The croupier will now spin the wheel
Once the bets are placed, the croupier spins the wheel counterclockwise and throws the ball in the opposite direction.
5. Results and Payouts
It's showtime! If the roulette ball landed on the pocket where you placed your bet, your prayers were heard, and you won. If it didn't, you lost. The type of bet chosen determines the payout.
LEARN ABOUT FRENCH ROULETTE ODDS AND PAYOUTS
---
Master the Rules of French Roulette
The French language might be complex, but that doesn't mean French Roulette is too. It has the same foundation as other roulette variants —that's half the job done. The other half consists of simply getting to know some special rules so you can enjoy the game fully.
The Objective
You know this already. The point of the game is to predict the pocket where the roulette ball is going to fall once the wheel stops spinning.
Important terms you need to know
All casino games have their slang and lingo. Check out this page to learn the French Roulette terms.
---
French Roulette Bets
French Roulette has many betting options which fall into three main categories: Inside, Outside, and Call (also known as racetrack) bets. And picking one over another will depend on your bankroll and how much you're willing to risk.
French Roulette Table
The French Roulette table has numbers 1-36 alternating colors between red and black. The number 'zero' is green.

Inside Bets
Inside bets are located in the inner section of the table. They offer a higher payout but a lower chance of winning. It's ideal for those with a bigger bankroll or those who like taking bigger chances. Let's see each one in detail:
| Bet Name | Bet Description | Payout | French Roulette |
| --- | --- | --- | --- |
| Straight Up | A wager on a single number 1-36 | 35/1 | 2.70% |
| Split | A wager on the line between two numbers | 17/1 | 2.70% |
| Street | A wager on three connected numbers such as 6, 5, 4 | 11/1 | 2.70% |
| Trio | A wager connecting three numbers with zero in it. | 11/1 | 2.70% |
| Corner | A wager placed on a corner connecting four numbers, such as 2, 5, 1, and 4. This bet is also called a 'quad' bet. | 8/1 | 2.70% |
| Six Line | A wager placed on the line between intersecting rows covering six numbers. | 5/1 | 2.70% |
Straight Up
Straight Up (or simple bets) have a winning payout of 35/1. And it's basically when you put a chip on top of a single number.
Split
A split bet is when you place your wager on two adjacent numbers, like putting your chip between numbers 20 and 21. The winning payout is 17/1.
Street
This type of bet is when three numbers appear in a row, like 4, 5, and 6. You place the bet at the end of this row. If you're lucky, it will pay you 11/ 1.
Trio
Trio bets cover three numbers, in which one of those numbers will always be zero. There are only two possible combinations (0, 1, 2, and 0, 2, and 3). The payout is 11/1.
Corner bets
In the corner bet, you place a wager on four numbers sharing a common corner, like numbers 2, 3, 5, and 6. The payout here is 8/1.
Six Line
This bet consists of covering consecutive numbers in two rows on the betting French Roulette layout. For example, 1, 2, 3, 4, 5, and 6. It pays 5/1.
Outside Bets

Contrary to Inside bets, Outside bets offer a lower payout, but the chances of winning are better. It's ideal for more conservative players.
Remember that when betting on outside bets, you're betting on a kind of number rather than a specific one.
Learn more with the table:
| Bet Name | Bet Description | Payout | French |
| --- | --- | --- | --- |
| Even/Odd | A wager on eighteen even or odd numbers. | 1/1 | 1.35% |
| Black/Red | A wager on eighteen black or red numbers. | 1/1 | 1.35% |
| High 18 | The wager covers numbers 19-36. | 1/1 | 1.35% |
| Low 18 | The wager covers numbers 1-18. | 1/1 | 1.35% |
| Column | A wager on twelve non-sequential numbers in a column. | 1/1 | n/a |
| Dozens | A wager on twelve sequential numbers in a row. | 1/1 | n/a |
Even/Odd bets
The bet takes place on either all the even or odd numbers. The winning payout is 1/1.
Black/Red
Similar to the bet type above, only that you select all the red or black numbers. The payout is also 1/1.
Low/High 18
Here you can select all the low (1-18) or high numbers (19-36). The winning payout is 1/1.
Column
In this type of bet, you use 12 numbers in a column covering 1/3 of the wheel. The payout is 2/1
Dozen
Finally, this type of bet lets you bet 12 numbers on each spin. You can choose between the Premier (first), Moyenne (second), or Derniere (third) set of 12. The payout is 2/1.
Other types of bets in French Roulette
As I've mentioned, French Roulette has particular bets that distinguish it from the rest. In the end, it's called French Roulette for a reason. Keep reading to discover which ones.
Announced/Call bets
Have you had enough of the standard bets? Level up with Voisins du Zero, Jeu Zero, Orphelins, and Tiers du Cylindre!
The concept behind these bets is that they cover a specific section of the wheel. For instance, Voisins du Zero covers all numbers on the wheel between 22 and 25. Jeu Zero covers the six numbers on either side of zero and the zero itself. Orphelins don't include the eight numbers included in the above bets. And Tiers du Cylindre covers all numbers opposite zero, from 27 to 33.
Final bets
Final bets are straight wagers on numbers that end with the same digit, like 5, 15, 25, 35. Easy-peasy.
Full Complete/Complete/Maximum Bet
You can say that this type of bet was designed for players with a budget. It consists of placing a bet on all inside bets on just one number.
---
French Roulette Strategies
Although the factor of randomness is impossible to control, there are some roulette strategies you can learn for a more thrilling gaming experience.
The Martingale System
This strategy is widely used in roulette, and the idea is simple: increase your bet after every loss. Why? Since you're also bound to win a few bets along the way, the win will bring back all the money you lost and possibly even give you a little profit.
Reverse Martingale strategy
In this strategy, you should double your bet after each win and return to the original bet when you lose.
Fibonacci strategy
It's considered one of the safest strategies, and it's based on the principle that a number is the sum of the two preceding numbers. So, when you start betting, bet on a single number and walk up the system until you win a round. Like this:
0 – 1 – 1 – 2 – 3 – 5 – 8 – 13 – 21 – 34
The system relies on wins and not on losses. If you win the first round, you begin the sequence again. And if you win along the way, you move back two numbers to keep on betting.
---
French Roulette Odds and Payouts
Study the table below to find out the chances of hitting each bet type. It will help you to decide the bet size better and calculate the payout in case of a win.
| Bet type | Bet probability | Return to Player (RTP) |
| --- | --- | --- |
| Straight | 2.70% | 97.30% |
| Split | 5.41% | 97.30% |
| Street | 8.11% | 97.30% |
| Square or corner | 10.81% | 97.30% |
| Six Line | 16.20% | 97.30% |
| Column | 32.40% | 97.30% |
| Dozen | 32.40% | 97.30% |
| Red/Black | 48.64% | 97.30% |
| Odd/Even | 48.64% | 97.30% |
| High/Low | $8.64% | 97.30% |
RTP in French Roulette
The French Roulette RTP is 97.30% across all bet types.
Payouts in French Roulette
Each bet type has its respective payout. Bets that are harder to hit will pay you more (like Straight Up bets). And those with a higher chance of winning will pay out less.
House Edge in Roulette
The house edge in French Roulette is 2.70%, the same as in European Roulette.
---
Final Thoughts on French Roulette
There you have it. French Roulette is a more advanced and complete way of playing the classic game. It's perfect for more experienced players and those who want to add an extra challenge to their gameplay. Once you get familiar with it, you'll discover there's more to the game than you thought. Don't let the fancy French names put you off!
---
Frequently Asked Questions
French Roulette has an RTP of 2.70% and has 37 pockets. It also have its own bet types and rules. American Roulette has an RTP of 5.26% and 38 pockets.
Yes, you can. Many US online casinos will offer French Roulette in demo mode. Playing in demo mode is a great way to get familiar with its peculiarities.
Translated into 'sharing' or 'dividing' rule, this rule applies only to even money bets, like betting on red/black, odd/even, or low/high. If the ball lands in zero, the bet is split into 2, and half of your original bet is returned. It brings the house edge down from 2.70% to 1.35%. Not bad!
There's no answer to that. That will depend on you. But some of the strategies that you can try are The Martingale System, Reverse Martingale Strategy, and the Fibonacci Strategy.
Author
Casino Expert
Once upon a time, there was a girl named Stephanie. Curious by nature, she tried several jobs. She was a waitress, a teacher, and even a cook! That last one she didn't see coming. But she's a believer that life has many turns and that one must embrace each one. Now a content writer for USOnlineCasino.com, we trust Stephanie is all-in in this new chapter.