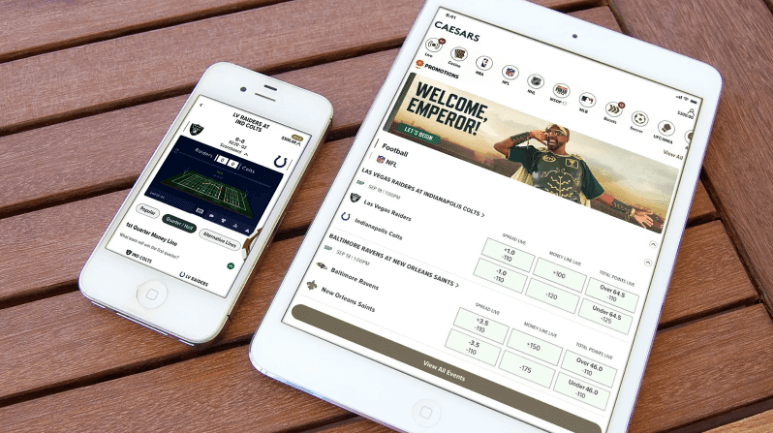 Caesars Entertainment has plans to expand its digital presence in the US by releasing an iCasino app later this year.
Caesars new app will be released no later than Q3.
The app will boost the operator's slot business.
Caesars will soon test a proprietary player-account management system.
---
As Caesars continues to stretch its wings across regulated markets, releasing a new app is seen as the perfect gateway to engaging with more customers nationwide.
The new app will specialize in increased game casino content and innovative features for its players.
About the release, Eric Hession, president of Caesars Sports and Online Gaming said that this product "will allow us to drive better customer engagement through a dedicated application with a focus on increased game content, which will include new proprietary offerings and improved marketing capabilities."
Till now, online casino players can only access Caesars platform through its sports betting app. This practice has been said to be hassling and non-intuitive to players.
---
Caesars looks ahead
The new app will give a boost to the operator's slot business and also to the company's EBITDA. The entertainment giant showed a massive improvement in performance in Q1 versus the prior year.
In the following months, Caesars will also start testing a patented player-account management (PAM) system, although this will be launched next year. The aim is to create a shared wallet that Caesars players can use across all the operator's products.
On top of this, Caesars will release its Liberty tech stack app to Nevada right before the NFL season kicks off.
---
Author
Casino Expert
Once upon a time, there was a girl named Stephanie. Curious by nature, she tried several jobs. She was a waitress, a teacher, and even a cook! That last one she didn't see coming. But she's a believer that life has many turns and that one must embrace each one. Now a content writer for USOnlineCasino.com, we trust Stephanie is all-in in this new chapter.