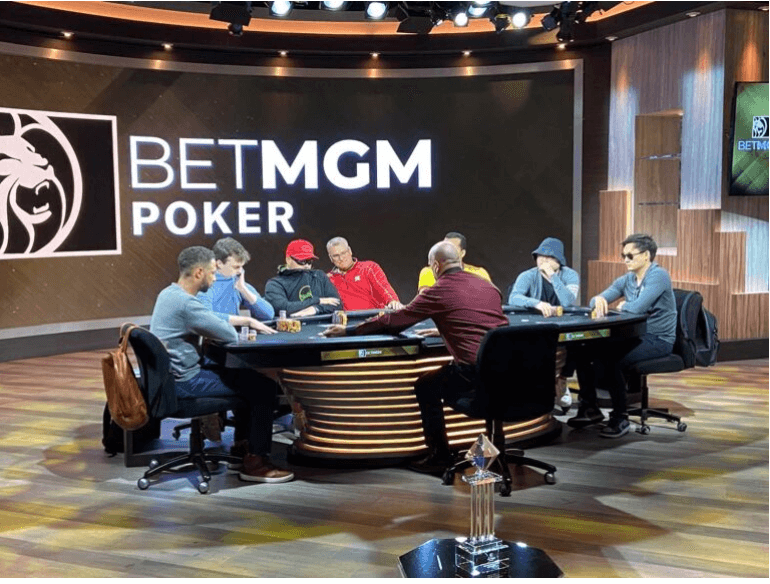 After four days of full-on poker, the BetMGM Poker Championship has a winner. Leo Taffe, from Michigan, took home a sweet $560,442 prize.
The BetMGM Poker Championship occurred at Aria Resort & Casino in Las Vegas.
The final prize pool surpassed the $2m guaranteed.
Michigan online poker players have a chance at the World Series of Poker Main Event.
---
Although this is Taffe's first major live tournament win, he's no fish at the tables. In April this year, he cashed $46,200 to finish 19th at the World Poker Tour and $182,603 at the World Series of Poker Circuit for 3rd place in February. His total poker earnings sum up to $834,340.
About the recent win, he said, "It feels amazing." "To be able to run deep in a tournament like this is really cool. I'm exhausted, to be honest. It's just starting to settle in. I'll take a few hours to celebrate, but there is more I want to accomplish."
This year's final table had a prize pool of $3.2 m, which surpassed the $2m guaranteed and last year's prize pool. The event welcomed 1,026 entries, and 110 of those made it through BetMGM online poker qualifiers.
The final table
Taffe had the winning hand right from the start (A-A).
With 3-5 in his hands, Mike Venier called Taffe's pre-flop bet. The flop came 10-4-5, and Venier called the $1m bet.
A King was dealt on the turn, and Taffe threw a $3m bet. Venier checked-raised all-in for $7.2m, and Taffe called. Another Ace showed up in the river, and it was a walk in the park after that for Taffe. Venier finished second for $392, 704.
WSOP World Championship Main Event
The 2023 World Series of Poker Main Event kicks off in Las Vegas on July 3, 2023.
Michigan online poker players can win a seat at the Main Event via two WSOP.com MI promotions taking place in June.
All players depositing at least $10 with the code JUNE23, can qualify for a freeroll tournament on Wednesday, June 28.
Players can earn entries to the main event by earning 50 wagering points in each qualifying period: June 7, 14, 21, 28.
---
Enjoy more casino news:
---
Author
Casino Expert
Once upon a time, there was a girl named Stephanie. Curious by nature, she tried several jobs. She was a waitress, a teacher, and even a cook! That last one she didn't see coming. But she's a believer that life has many turns and that one must embrace each one. Now a content writer for USOnlineCasino.com, we trust Stephanie is all-in in this new chapter.